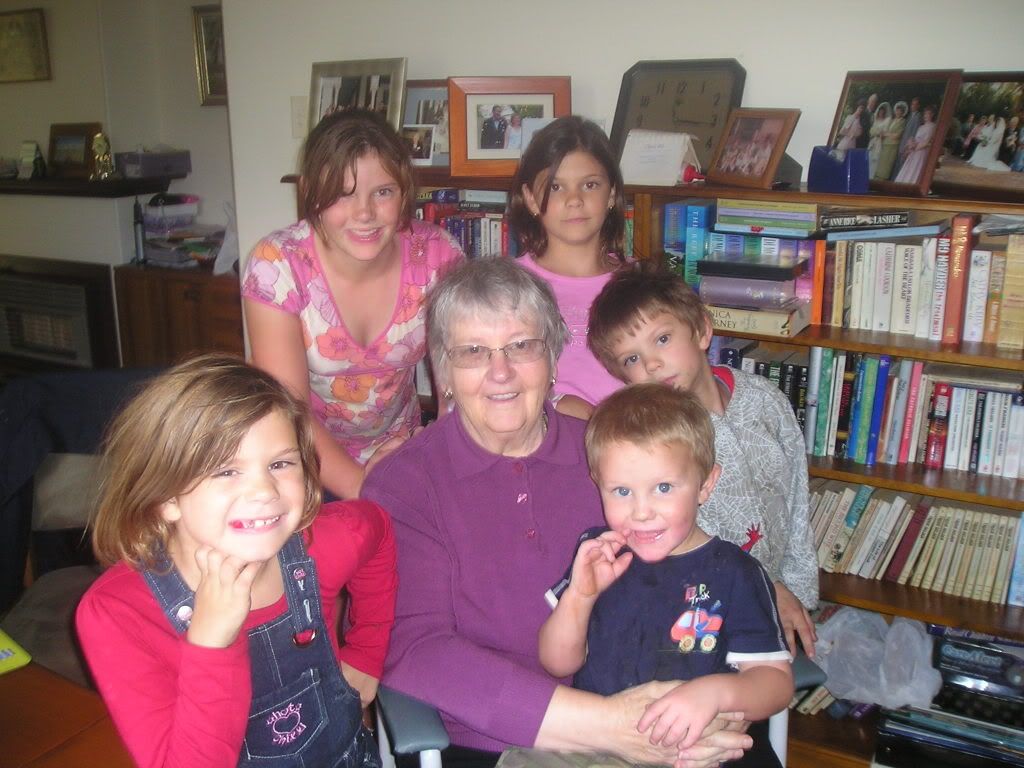 We had such a fun day today. We went to my mothers house and helped her a bit. We then went and did some shopping. After shopping we went to Hungry Jacks for lunch and meet my two sisters and brother. Since my mother lives in a unit we don't have family lunches there much anymore. There is just too many of us to have lunch there.
After leaving my dad we went with our friends, Mark and Di for a walk. We went to feed the ducks and geese and walked around a nice park. it was a great way for the children to walk of all the excess energy they seemed to have from going out for lunch.
Above is a photo of my mother with 5 of our 7. (unfortunately Daniel and Sam had to work so they weren't with us).
Here are some other photos from our day.